As the Biden administration's Environmental Protection Agency (EPA) prepares to issue stringent new power plant rules, Sen. Joe Manchin (D-W.Va.), is putting his foot down.
"I fear that this Administration's commitment to their extreme ideology overshadows their responsibility to ensure long-lasting energy and economic security and I will oppose all EPA nominees until they halt their government overreach," Manchin said in a May 10 statement.
When asked that same day about Manchin's vow, White House spokesperson Karine Jean-Pierre told reporters Biden "stands by his well-qualified nominees to do the important work of the EPA."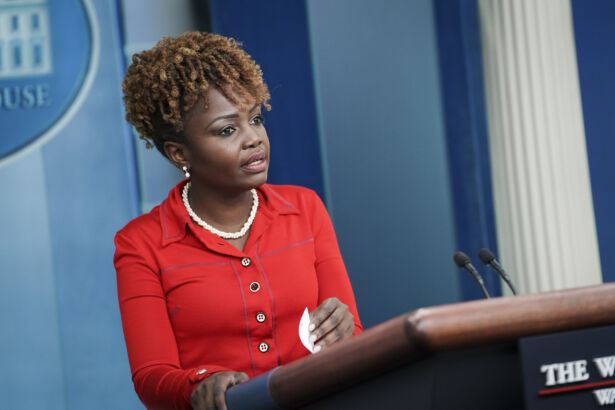 As a pro-fossil fuel centrist in the closely divided Senate, Manchin could throw a monkey wrench in the works as the Biden administration seeks to advance his environmental agenda—a centerpiece of the longtime Washington insider's presidency.
Both of Biden's vetoes to date shot down bills intended to roll back the work of his administration's agencies on climate, energy, and the environment.
A third veto could ensure that some Chinese solar panels remain temporarily exempt from tariffs because of an emergency proclamation last year from the commander-in-chief.
Manchin's Crucial Importance to Democrats
Manchin was critical to the creation and passage of both 2021's infrastructure bill and the 2022 IRA. The latter is even known as the Schumer-Manchin bill, which some see as a less tendentious name than "Inflation Reduction Act."
"Neither the Bipartisan Infrastructure Law nor the [Inflation Reduction Act] IRA gave new authority to regulate power plant emission standards," Manchin said in his statement on May 10.
The EPA's power plant rules are slated to be announced on May 11.
The New York Times reported on the likely rules on April 27, citing "three people who were briefed on the rules."
The rules are expected to cap carbon emissions from plants, likely driving the wider use of carbon capture technology. It's similar to an effort undertaken by former President Barack Obama,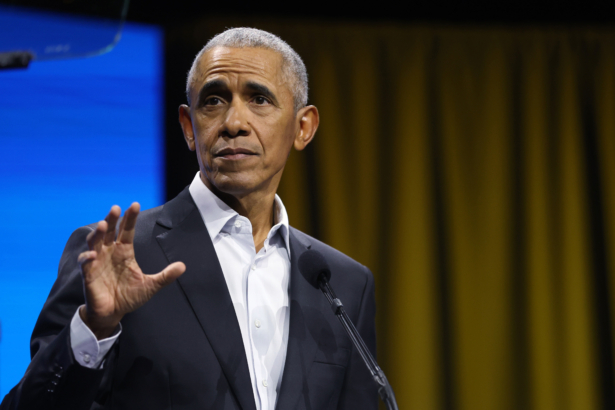 At the time of that reporting, an EPA spokesperson told The Epoch Times the agency could not comment "because the proposals are under interagency review and subject to change."
"We have been clear from the start that we will use all of our legally upheld tools, grounded in decades-old bipartisan laws, to address dangerous air pollution and protect the air our children breathe today and for generations to come," the spokesperson added.
The new power plant regulations will come just weeks after the agency proposed new emissions limits for coal plants aimed at mercury and other air pollutants. And last year, Biden trumpeted a new EPA rule aimed at methane leaks from oil and gas drilling sites.
In addition, the EPA on April 12 announced proposals for regulating tailpipe emissions from vehicles.
Manchin has intensified his opposition to the administration's actions in recent weeks.
"Let me be clear: If this continues, I'll do everything in my power to stop them—including voting to repeal the IRA," the lawmaker wrote on Twitter in late April.
Energy industry analysts and representatives warned The Epoch Times the coal plant regulations could further strain an already stressed grid, citing alarming reports from multiple regional grid operators.
"Even as the nation's grid operators and grid reliability regulators escalate their warnings of capacity shortfalls and the growing threat of blackouts, EPA is not listening and has hijacked the reins of the nation's energy policy at an extraordinarily precarious time," said Conor Bernstein of the National Mining Association in an April 6 statement to The Epoch Times.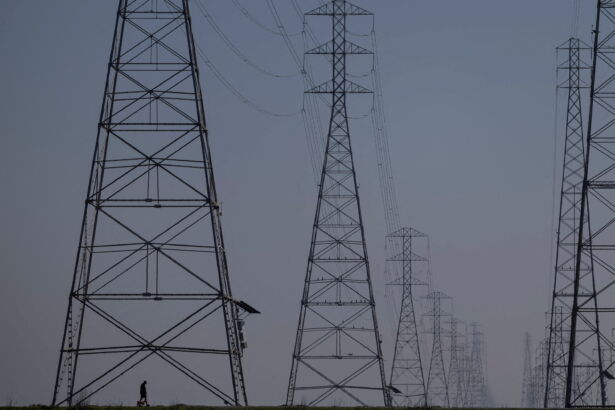 Yet, many environmental groups have celebrated the Biden EPA's moves on hydrocarbon-powered energy, though often with the caveat that he should do even more.
"These proposed new standards would be a much-needed upgrade, but the agency should strengthen these standards even further to protect public health and capture the abilities of modern air pollution controls," said John Walke of the Natural Resources Defense Council in response to the coal plant emissions rules announced in early April.
"We applaud the Biden Administration's commitment to prioritizing children's health, and we urge the EPA to quickly and decisively implement strong mercury and air toxics standards," said Holly Bender of the Sierra Club in response to the same proposal.
The Epoch Times has reached out to the White House and the EPA.
From The Epoch Times
Sign up for NTD Daily
What you need to know, summarized in one email.
Stay informed with accurate news you can trust.
Success! You are now subscribed.
NTD