The cause of death for Ray Liotta—the tough-guy actor who starred in "Goodfellas" and "Field of Dreams"—has been revealed one year after he died in the Dominican Republic, according to a report. He was 67 at the time of his death.
According to documents from the country obtained by TMZ, Liotta's death was due to acute heart failure and respiratory issues. The documents categorized the actor's death as "natural and non-violent," and the result of heart failure, respiratory insufficiency, and fluid in the lungs—officially known as pulmonary edema.
The report also noted that Liotta suffered from atherosclerosis, a serious cardiovascular condition in which the walls of the arteries narrow and become stiff because of plaque accumulation.
While mild to moderate atherosclerosis doesn't cause symptoms, the situation can escalate to a point at which the affected arteries are severely blocked, a condition that can increase the risk of heart attack and stroke.
Jennifer Allen, the actor's publicist, stated in May last year that Liotta died in his sleep while he was in the Dominican Republic filming a movie called "Dangerous Waters." Allen did not provide any additional details at the time.
Liotta, best known for starring as mob associate Henry Hill in Martin Scorcese's 1990 classic, is survived by his daughter, Karsen, and his fiancée, Jacy Nittolo.
Along with "Goodfellas," the actor also appeared in "Field of Dreams," "Blow," "Unlawful Entry," "Hannibal," "Cop Land," "The Place Beyond the Pines," "John Q," "Identity," among many others. Most recently, he notably appeared in the "Sopranos" prequel "The Many Saints of Newark," which was released in 2021.
Liotta also starred as Ray Sinclair in the 1987 action comedy "Something Wild," which earned him his first Golden Globe nomination.
Born in New Jersey in December 1954, Liotta was adopted at the age of six months after he was left at an orphanage. The actor grew up in New Jersey before he moved to New York. He eventually pursued an acting career in Los Angeles. His first film was "The Lonely Lady" in 1983.
His biggest film was "Goodfellas," where he appeared alongside Joe Pesci and Robert de Niro as an up-and-coming mob associate based on the real-life story of mobster Henry Hill, who eventually became a federal informant. After a number of prominent roles in the 1990s, Liotta's star began to fade, although he continued to make films.
In the 2010s, however, he garnered considerable attention and praise for films such as "Killing Them Softly," "Marriage Store," and "The Place Beyond the Pines."
Tributes
His death was mourned by many celebrities, including acclaimed "Goodfellas" director Scorsese, who said in a statement to People magazine that Liotta was a "uniquely gifted" and "adventurous" actor.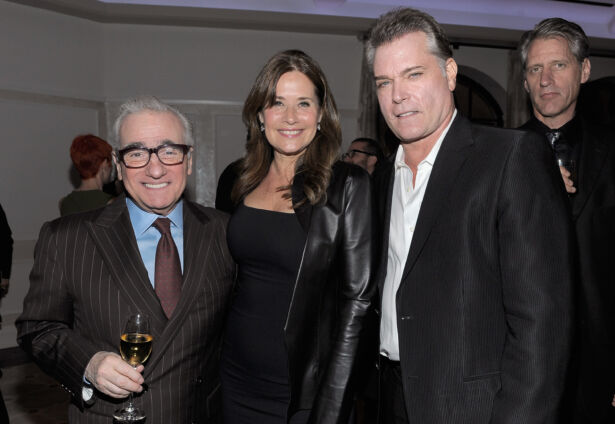 "Playing Henry Hill in Goodfellas was a tall order, because the character had so many different facets, so many complicated layers, and Ray was in almost every scene of a long, tough shoot. He absolutely amazed me, and I'll always be proud of the work we did together on that picture. My heart goes out to his loved ones, and it aches for his loss, way too early," Scorsese said.
Lorraine Bracco, who starred alongside Liotta in "Goodfellas," said she was "utterly shattered" after hearing the news of her co-star's death.
"I can be anywhere in the world & people will come up & tell me their favorite movie is Goodfellas," Bracco wrote in a post on Twitter. "Then they always ask what was the best part of making that movie. My response has always been the same … Ray Liotta."
Piers Morgan also paid tribute on social media, saying: "RIP Ray Liotta, 67. Brilliant actor, loved him in Goodfellas. Sad news."
"Very sad to hear the news this morning about the passing of #RayLiotta. An extraordinary talent whose remarkable performances left an indelible mark on the screen. Our deepest condolences to his family. RIP Ray," wrote actor Cary Elwes.
Jack Phillips contributed to this report.
Sign up for NTD Daily
What you need to know, summarized in one email.
Stay informed with accurate news you can trust.
Success! You are now subscribed.
NTD